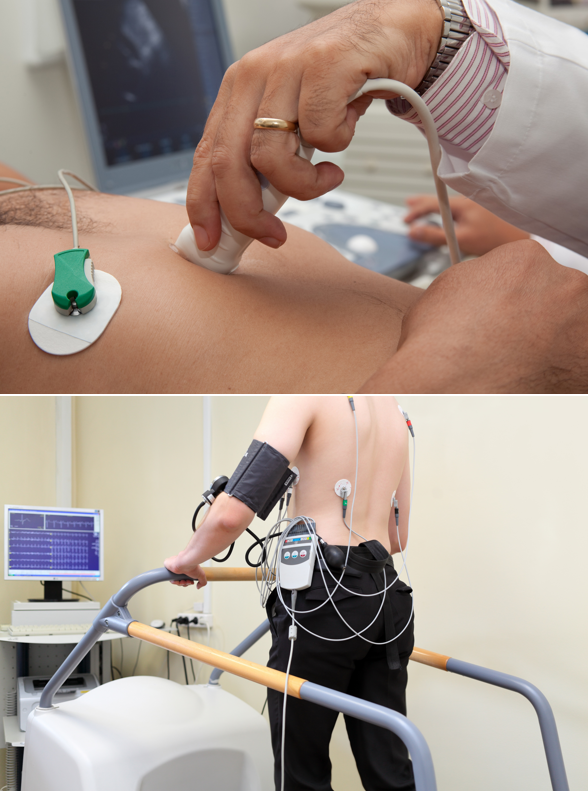 A stress echocardiography, also called an echocardiography stress test or stress echo, is a procedure that determines how well your heart and blood vessels are working.
During a stress echocardiography, you will exercise on a treadmill while the doctor monitors your blood pressure and heart rhythm. When your heart rate reaches peak levels, we will take ultrasound images of your heart to determine whether your heart muscles are getting enough blood and oxygen while you exercise.
Your doctor may order a stress echocardiography test if you have chest pain that they think is due to coronary artery disease or a myocardial infarction, which is a heart attack. This test also determines how much exercise you can safely tolerate if you're in cardiac rehabilitation.
At London Centre for Advanced Cardiology, we can offer same day appointments for your stress echocardiography.
A copy of the full report will be provided to you at the end of the test, and the results explained by a consultant. Should you like to discuss your results with a specialist in more detail, we can organise a consultation promptly.

Questions? Call us now on 0207 580 3145