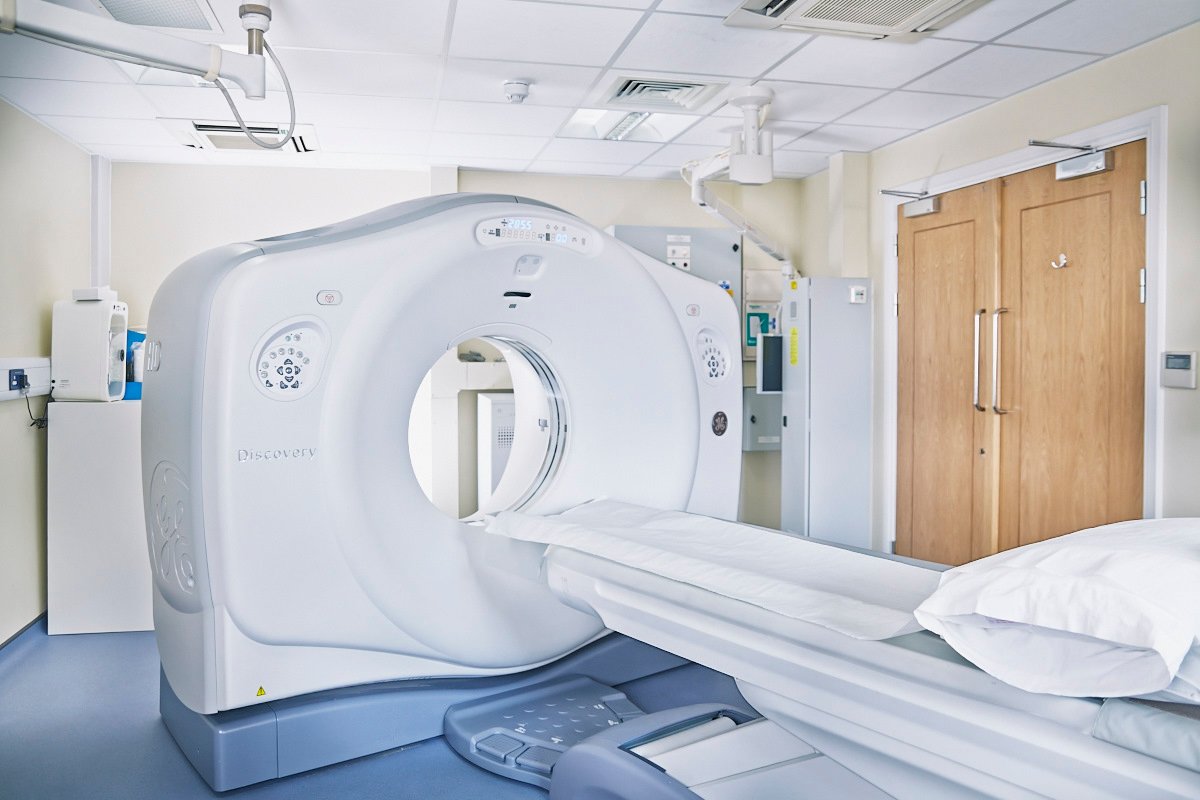 A CT Coronary Angiogram (CTCA) is an imaging test that looks at the arteries that supply your heart with blood. Unlike traditional coronary angiograms, CT Coronary Angiograms don't use a catheter threaded through your blood vessels to your heart.
What happens during a Coronary Angiogram at your Harley Street clinic?
– You will be taken to the procedure room and asked to put on on a hospital gown
– You will lie on a CT scanning bed that slides under the CT machine
– You will be connected to a heart rate monitor which will watch your heart rate and rhythm
– The X-ray dye will be injected in the cannula
– You will be asked to hold your breath for around 10 seconds and lie still each time an image is taken
– The whole appointment takes an hour on average
What happens after a CT Coronary Angiogram?
As soon as the scan is finished, you will be taken to a recovery area, and doctors will observe you to ensure you're recovering well. The cannula will be removed from your arm, and you can go home. Our team will arrange a follow-up appointment with you to discuss the results of your scan.
There is no need to obtain a referral before booking your test. You will be seen by one of our consultants on the day of the scan, who will assist you with the necessary preparations.

Questions? Call us now on 0207 580 3145