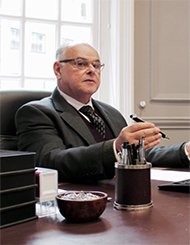 Dr Milton Maltz
Senior Cardiac Director and Founder
Dr Milton Maltz MD MPhil (Cardiology) – Cardiac Screening Specialist
Dr Milton Maltz is one of the leading doctors in Harley Street. He has over 30 years of experience in general health and cardiovascular screenings. Dr Maltz has a deep understanding of preventive medicine especially on screenings for three major causes of death in the UK – heart, lungs, and colon.
Dr Maltz has a Fellowship in Internal Medicine (1980) and Diploma in General Medicine from St. Bartholomew's Hospital (1982), as well as a Master Degree in Cardiology from the University of London. He was a Research Registrar in Cardiology at St. Bartholomew's Hospital from 1983 to 1992 and a Cardiac Research Fellow at the Royal Free Hospital, London.
Dr Maltz has presented numerous papers on all aspects of Cardiology at major cardiac conferences worldwide and has written a thesis on a new drug for Coronary Artery Disease and Angina.
Dr Milton Maltz works in partnership with experienced Consultant Cardiologists providing a range of cardiac screenings at 19 Harley Street.
We have state-of-art facilities combined with the most advanced technology available and exceptional reporting by Specialist Consultants.
To book your screening directly with Dr Maltz, please call 020 7580 3145 or click here.
Want to contact our team of specialists?



E-mail us