A British Heart Foundation research estimates that 620,000 people are at risk of developing heart diseases in the UK alone.
Established in 1988, our centre is formed by a trusted network of doctors with decades of experience in all subjects of the heart diseases.
LCAC offers you access to expert cardiologists and the most advanced cardiac diagnostic tests. We also offer a wide range of advanced cardiac screenings.

Questions? Call 020 7580 3145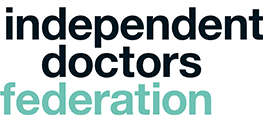 Very impressed with the facilities.

"This clinic was one of the most organised and modern I have ever been to! Their CT scanner produced very clear images of my heart and I was even given a disc for me to keep. Would definitely recommend LCAC and Dr Maltz and team.

My experience at LCAC was absolutely brilliant!

From the moment I arrived to getting my results, everything went smoothly. I was very pleased with the constant reassurance by the doctor and the radiographers."

Fast track appointment

I didn't have to wait long for my appointment. Within 24 hours of me calling I was sitting in front of a doctor and having my heart check-up done. Really impressive. "

"The CT scan saved my life."

"I had a very high calcium score and was completely unaware of it. Having the CT scan literally saved my life!"